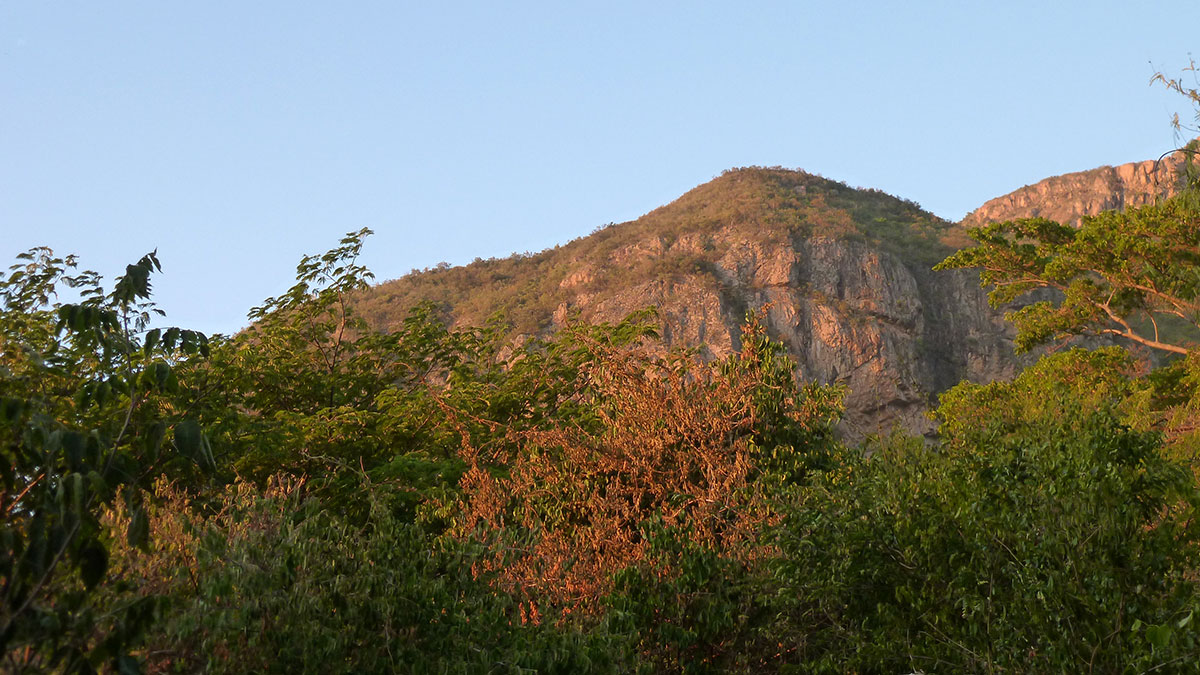 Eco-parque Los Besotes. Photo: Gloria Lentijo
This private reserve is only 9 km from Valledupar, a pleasant city known for Vallenato music with its distinctive accordion sound and infectious melody. As the first Important Bird Area (IBA) in Colombia, Los Besotes is part of the Santa Marta Range, but on this drier eastern side, where abundance of tropical dry forests are found. This forest is greatly threatened, and hosts many regional specialties.
A possible highlight species here is the Blue-billed Curassow, and the uncommon Military Macaw may also be found here. Other species of note include Vermilion Cardinal, Glaucous Tanager, and the gorgeous Golden-winged Sparrow. The Black-backed Antshrike is here in the lower elevations, as well as the Pale-legged Hornero, a form that is sometimes considered a regional endemic (Caribbean Hornero). Over 210 species of birds have been found at Los Besotes, as well as densities of cats, such as Ocelot as well as Puma. The Greyhanded Night Monkey can be found here, along with White-fronted Capuchin Monkey.